PUPPIES
We´re planning first puppies of Ema for the autumn 2018.

Puppies should be born in the tricolor, bicolour, blue-merle and bi-blue color.
Both parents have a genetic eye and MDR test, examination of hip, elbow and patella.
Puppies will be testing for CEA and MDR.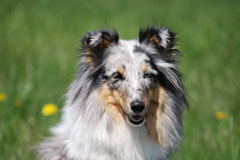 Eroica Sol Oriens
full dention, size: 38 cm
CEA/PRA/KAT negative 7 weeks
DNA CEA Carrier, MDR1 +/-
PRA DNA (CNGA1) Non-affected
HD 0/0, ED 0/0, Patellar subluxation 0/0
shows: 5xCAC, Club working champion SHELTIE CLUB CZ
exams: ZZO, ZMMP, ZMP1, ZOP, BH, FPr1, ZVOP,
MD1, HtM1, F1, DwD1, MD2, HtM2, ZZO1
agility, herding, obedience, dog dancing, tracking

LITTERS
If you would like some information or if you have an interest
about our future puppies, you can contact us
on e-mail soloriens@seznam.cz and we will answer your questions.